Lugaru's Epsilon
Programmer's
Editor
Context: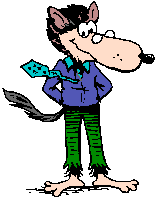 ---
Epsilon User's Manual and Reference > Getting Started >
OS/2 Installation
An older version of Epsilon for OS/2 is also provided on the CD-ROM. To install Epsilon for OS/2, start a command prompt and cd to the \OS2 directory on the Epsilon CD-ROM. Run Epsilon's installation program by typing:

install

Follow the directions on the screen to install Epsilon. The installation program will ask before it modifies or replaces any system files. The OS/2 executable is named epsilon.exe. A list of files provided with Epsilon appears in File Inventory.



---


Copyright (C) 1984, 2020 by Lugaru Software Ltd. All rights reserved.