Lugaru's Epsilon
Programmer's
Editor
Context: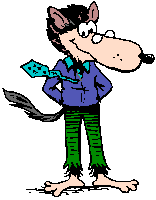 ---
Epsilon User's Manual and Reference > Variable Reference >
c-tab-always-indents: preference variable
Default value: 0

By default, if you press <Tab> when point is not in the current line's indentation, C mode inserts a tab character instead of recomputing the current line's indentation. If this variable is nonzero, the <Tab> key will reindent the current line, regardless of your position on the line. If you press the key again, it will insert an additional tab.

More info:



---


Copyright (C) 1984, 2020 by Lugaru Software Ltd. All rights reserved.