Lugaru's Epsilon
Programmer's
Editor 14.04
Context: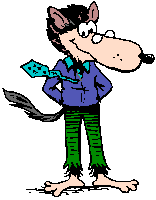 ---
Epsilon User's Manual and Reference > Variable Reference >
drive-match-types: preference variable
Default value: FSYS_LOCAL | FSYS_CDROM

In Epsilon for Windows, the extended file pattern *: matches Windows drives like c: or e:, but only those types with a corresponding bit set in this variable. The bits defined are FSYS_LOCAL (16) for a local hard disk, FSYS_NETWORK (32) for a drive mounted from another computer, FSYS_REMOVABLE (64) for a flash drive or similar, and FSYS_CDROM (128) for a a CD-ROM or similar.

More info:



---


Epsilon Programmer's Editor 14.04 manual. Copyright (C) 1984, 2021 by Lugaru Software Ltd. All rights reserved.