Lugaru's Epsilon
Programmer's
Editor 14.04
Context: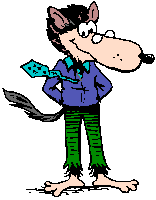 ---
Epsilon User's Manual and Reference > Variable Reference >
epsilon-manual-port: preference variable
Default value: 8888

When Epsilon displays its online manual in HTML format, it runs a documentation server program, and constructs a URL that tells the web browser how to talk to the documentation server. The URL includes a port number, specified by this variable. Set the variable to 0 and Epsilon won't run a local documentation server, but will instead connect to Lugaru's web site and display the manual matching Epsilon's version number. A value of -1 is similar but doesn't try to find a matching version of the manual. It uses the default copy of the manual which reflects the most recent released Epsilon version.



---


Epsilon Programmer's Editor 14.04 manual. Copyright (C) 1984, 2021 by Lugaru Software Ltd. All rights reserved.