Lugaru's Epsilon
Programmer's
Editor
Context: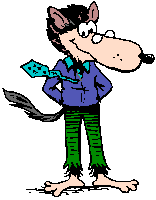 ---
Epsilon User's Manual and Reference > Variable Reference >
html-tag-match-look-back: preference variable
Default value: 10,000,000

With some HTML start tags like <dt>, end tags are optional. Sometimes Epsilon must scan the buffer looking for an end tag to determine correct indenting. It restricts its search to the number of characters specified by this variable.



---


Copyright (C) 1984, 2020 by Lugaru Software Ltd. All rights reserved.