Lugaru's Epsilon
Programmer's
Editor 14.04
Context: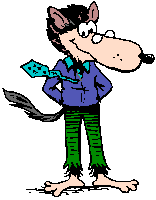 ---
Epsilon User's Manual and Reference > Variable Reference >
kill-rectangle-removes: preference variable
Default value: 0

This variable controls the default behavior of the kill-rectangle command. If zero, it replaces the rectangular block with spaces. If nonzero, it removes the columns of the rectangular block entirely, shifting text leftward, like the delete-rectangle command. No matter which behavior is set by this variable, running kill-rectangle with a numeric prefix argument produces the other behavior.



---


Epsilon Programmer's Editor 14.04 manual. Copyright (C) 1984, 2021 by Lugaru Software Ltd. All rights reserved.