Lugaru's Epsilon
Programmer's
Editor
Context: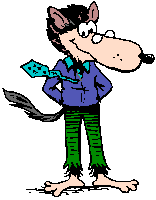 ---
Epsilon User's Manual and Reference > Variable Reference >
menu-command: system variable
Default value: varies

When the user selects an item from a menu or the tool bar, Epsilon for Windows returns a special key code, WIN_MENU_SELECT, and sets the menu_command variable to the name of the selected command. Use assignment, not strcpy( ) or similar, to set this variable.

More info:



---


Copyright (C) 1984, 2020 by Lugaru Software Ltd. All rights reserved.