Lugaru's Epsilon
Programmer's
Editor 14.04
Context: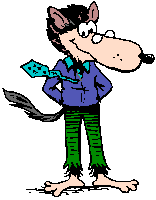 ---
Epsilon User's Manual and Reference > Variable Reference >
process-enter-whole-line: preference variable
Default value: 1

Bits in this variable control what happens when you press <Enter> in a process or ssh buffer. The 1 bit makes pressing <Enter> in the concurrent process buffer move to the end of the current line before sending it to the process, but only when in a line that has not yet been sent to the process. When you press <Enter> from some earlier line in the buffer, the 2 bit makes Epsilon copy the entire current line (except for the prompt) to the end of the buffer (making it easier to repeat a command), instead of inserting a new line. The 4 bit makes Epsilon position the cursor at the start of a line retrieved from command history with Alt-n or Alt-p, not at its end. (This last bit also affects telnet buffers.)



---


Epsilon Programmer's Editor 14.04 manual. Copyright (C) 1984, 2021 by Lugaru Software Ltd. All rights reserved.