Lugaru's Epsilon
Programmer's
Editor
Context: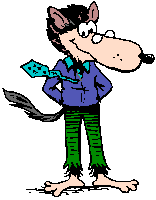 ---
Epsilon User's Manual and Reference > Variable Reference >
tag-ask-before-retagging: preference variable
Default value: 0

If zero, when a tag's line has changed within a file, Epsilon retags the file automatically and then searches again. Similarly, when Epsilon can't find a tag at all, it tries tagging the current file. If nonzero, Epsilon asks before doing either of these things.

More info:



---


Copyright (C) 1984, 2020 by Lugaru Software Ltd. All rights reserved.