Lugaru's Epsilon
Programmer's
Editor
Context:

| | |
| --- | --- |
| | use-compile-command-file-variable |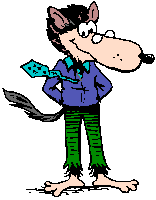 ---
Epsilon User's Manual and Reference > Variable Reference >
use-compile-command-file-variable: preference variable
Default value: 2

A file can use a file variable named "compile-command" to indicate that the compile-buffer command should run a specific command line to compile that file. Set this variable to 1 if you want compile-buffer to use such settings without any further prompting. Set it to 0 to have compile-buffer ignore any such file variable. Set it to 2 to have the command prompt, showing you the suggested compilation command and letting you edit it, before running it.



---


Copyright (C) 1984, 2020 by Lugaru Software Ltd. All rights reserved.