Lugaru's Epsilon
Programmer's
Editor
Context: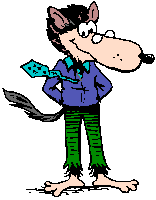 ---
Epsilon User's Manual and Reference > Variable Reference >
want-common-file-dialog: preference variable
Default value: 1

In Epsilon for Windows, some commands that prompt for files can use the Windows Common File Dialog. By default, these commands use the dialog if you invoke them from the menu or tool bar, but not if you invoke them from the keyboard using their bindings. Set this variable to 2 if you want Epsilon to use the Common File Dialog whenever it can. Set the variable to 0 to prevent Epsilon from ever using this dialog. The default value of 1 produces the behavior described above.

More info:



---


Copyright (C) 1984, 2020 by Lugaru Software Ltd. All rights reserved.