Lugaru's Epsilon
Programmer's
Editor
Context: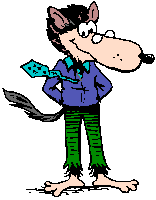 ---
Epsilon User's Manual and Reference > Variable Reference >
yank-rectangle-to-corner: preference variable
Default value: 1

This variable determines how Epsilon positions point and mark after you yank a rectangular region. If 1, it puts point at the bottom right corner of the region, and mark at the upper left. If 2, it puts point at the upper left and mark at the lower right. If 3, it puts mark at the upper left corner, and positions point one line below the bottom left corner (Brief-style). Note that with this last style, the yank-pop command will not function after yanking a rectangular region.



---


Copyright (C) 1984, 2020 by Lugaru Software Ltd. All rights reserved.