Lugaru's Epsilon
Programmer's
Editor
Context: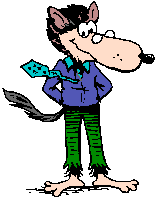 ---
Epsilon User's Manual and Reference > Commands by Topic > The Screen > Windows >
Removing Windows
To get rid of the current window, use the Ctrl-X 0 command. If the previous window can move into the deleted window's space, it does. Otherwise, the next window expands into the deleted window's space.

The Ctrl-X 1 command makes the current window occupy the entire screen, deleting all the other windows. The Ctrl-X Z command operates like Ctrl-X 1, except that it also remembers the current window configuration. Later, if you type Ctrl-X Z again, the command restores the saved window configuration.

Standard bindings:



---


Copyright (C) 1984, 2020 Lugaru Software Ltd. All Rights Reserved.