Lugaru's Epsilon
Programmer's
Editor
Context: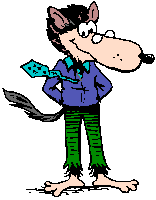 ---
Epsilon User's Manual and Reference > Commands by Topic > Moving Around > Moving in Larger Units >
Sentences
For sentences, Epsilon has the Alt-E and Alt-A keys, which move forward and backward by sentences, and the Alt-K key, which deletes forward to the end of the current sentence. A sentence ends with one of the characters period, !, or ?, followed by any number of the characters ", ', ), ], followed by two spaces or a newline. A sentence also ends at the end of a paragraph. The next section describes Epsilon's notion of a paragraph.

You can set the sentence-end-double-space variable to change Epsilon's notion of a sentence. The commands in this section will require only one space at the end of a sentence, and paragraph filling commands will use one space as well. Note that Epsilon won't be able to distinguish abbreviations from the ends of sentences with this style.

Standard bindings:



---


Copyright (C) 1984, 2020 by Lugaru Software Ltd. All rights reserved.