Lugaru's Epsilon
Programmer's
Editor 14.04
Context: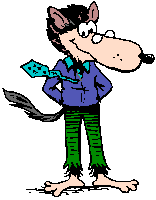 ---
Epsilon User's Manual and Reference > Variable Reference >
dired-groups-dirs: system variable
Default value: 1

The dired-sort command uses the dired-groups-dirs variable to record whether or not to group subdirectories. If nonzero, all subdirectories appear in a dired listing before any of the files in that directory. If zero, the subdirectories are sorted in with the files, except for the . and .. subdirectories, which always appear first regardless of this setting. Use the S key in a dired buffer to set this variable.



---


Epsilon Programmer's Editor 14.04 manual. Copyright (C) 1984, 2021 by Lugaru Software Ltd. All rights reserved.