Lugaru's Epsilon
Programmer's
Editor 14.04
Context: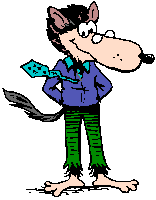 ---
Epsilon User's Manual and Reference > Variable Reference >
follow-mode-overlap: preference variable
Default value: 0

In follow mode, set by the follow-mode command, a buffer displayed in multiple adjacent windows will be set so the windows always display adjacent sections of the buffer. Scrolling in one window will result in all the windows scrolling. To make it easier to see context, you may want a few lines of text at the bottom of one window repeated at the top of the next. This variable sets how many lines of overlap will be used.

More info:



---


Epsilon Programmer's Editor 14.04 manual. Copyright (C) 1984, 2021 by Lugaru Software Ltd. All rights reserved.