Lugaru's Epsilon
Programmer's
Editor
Context: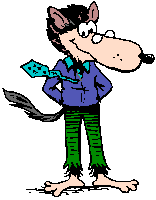 ---
Epsilon User's Manual and Reference > Variable Reference >
key-repeat-rate: preference variable
Default value: 40

Under Windows, this variable controls the rate at which keys repeat in Epsilon, in repeats per second. Setting this variable to 0 lets the keyboard determine the repeat rate, as it does outside of Epsilon. Setting this variable to -1 makes keys repeat as fast as possible. Epsilon never lets repeated keys pile up; it automatically ignores repeated keys when necessary.

More info:



---


Copyright (C) 1984, 2020 by Lugaru Software Ltd. All rights reserved.