Lugaru's Epsilon
Programmer's
Editor
Context: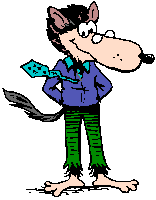 ---
Epsilon User's Manual and Reference > Command Reference >
clean-customizations
Mark or remove duplicate customizations.

This command loads the einit.ecm customization file, then scans it looking for lines that set the same variable, define the same macro, specify the same color class and scheme, and so forth. It comments out all such duplicate lines but the last one, by marking each line with a ### prefix. But first, it deletes any lines that already have such a prefix. You can run this command, examine the lines it's marked for deletion, and then run it again to carry out the deletion.



---


Copyright (C) 1984, 2020 by Lugaru Software Ltd. All rights reserved.