Lugaru's Epsilon
Programmer's
Editor 14.04
Context: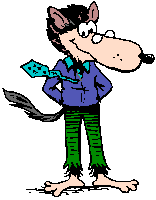 ---
Epsilon User's Manual and Reference > Command Reference >
read-session
Restore files from the last session.

By default, Epsilon automatically restores the previous session (the files you were editing, the window configuration, bookmarks, search strings, and so forth) only when you start it without specifying a file name on the command line. This command restores the previous session manually. Reading in a session file rereads any files mentioned in the session file, as well as replacing search strings, all bookmarks, and the window configuration. (If there are unsaved files, Epsilon asks if you want to save them first.) Any files not mentioned in the session file will remain, as will keyboard macros, key bindings, and most variable settings.

More info:

Session Files
Locating The Session File




---


Epsilon Programmer's Editor 14.04 manual. Copyright (C) 1984, 2021 by Lugaru Software Ltd. All rights reserved.