Lugaru's Epsilon
Programmer's
Editor 14.04
Context: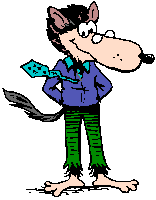 ---
Epsilon User's Manual and Reference > Command Reference >
yank-x-selection
Insert selection from X11 Window System.

When Epsilon for Unix runs under the X11 window system, yanking normally inserts text from its clipboard, and killing text normally puts it on the clipboard as well. But X11 has more than one way of transferring text from one program into another. An older method uses the "primary selection". Selecting text with the mouse sets the primary selection, and middle-clicking the mouse (with Shift, or after setting the mouse-center-yanks variable to 1) pastes it. This command offers another way to paste X11's primary selection.

More info:



---


Epsilon Programmer's Editor 14.04 manual. Copyright (C) 1984, 2021 by Lugaru Software Ltd. All rights reserved.